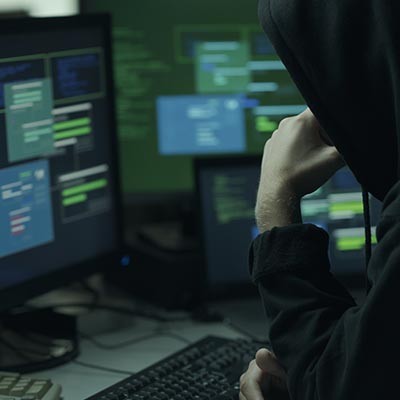 On March 5th, Sophos released the findings of a global survey at the RSA Conference in San Francisco. The results of 7 Uncomfortable Truths of Endpoint Security painted a descriptive picture of the state of cybersecurity today. This survey collected the input of over 3,000 IT decision makers from 12 countries, covering a wide variety of industries.
According to the survey, over two-thirds of organizations have been unable to prevent an attack from accessing their endpoints or network in the past year. This percent varies somewhat based on the country that these businesses were located in, but in almost all cases still trends above 50 percent.
The majority of these cyberattacks are discovered on an organization's server or network, coming in at a combined 73.3 percent. Only 16.9 percent of threats were discovered on an endpoint device… despite this being the initial access point for the majority of them.
Once a threat was in, it took IT teams an average of 13 hours to discover them. Of course, this doesn't mean that these businesses aren't looking hard enough. Approximately 41 full days each year are spent by organizations investigating security issues that turn out to be nothing.
This has created some serious costs in the businesses affected, as well as a general appreciation for endpoint detection and response solutions.
93 percent of IT managers have plans to implement these EDR solutions, if they haven't already done so. A large portion of them plan to add these solutions within six months. However, only about half of organizations with EDR could use it to its fullest potential. This was largely attributed to the lack of management resources and skills that these organizations could muster.
To protect your business, you need more than just the right solutions. You also need them to be managed by someone you can entrust them to. You need to know that there is a team, dedicated to bringing your organization the highest possible benefit, ready to go. This is the approach that JensenIT provides for our clients.
If you're interested in learning more about our security solutions and services, all dedicated to keeping your business from becoming one of the above statistics, reach out to us by calling (847) 803-0044.