JensenIT Blog
JensenIT has been serving the Illinois area since 1991, providing IT Support such as technical helpdesk support, computer support and consulting to small and medium-sized businesses.
Limit Your Hardware Refresh Costs with this Simple Technology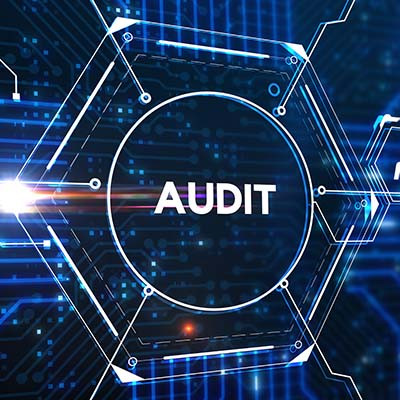 Businesses often struggle with the hardware side of running a business, whether it is finding the right solutions or taking care of them. Hardware like server units, workstations, and networking components are what keep your business functioning, and without it, you don't have much of a business. How can you make sure that your organization is addressing this important aspect of running a business? How can you keep hardware from breaking your budget? We recommend starting with a network audit.
The reason why a network audit is helpful for reducing hardware costs is that it gives you an idea of what your current resources are, how they are being used, and how they could better be utilized. Once you have a solid understanding of all this, it becomes much easier to see where you can make adjustments that improve your operations and your budget.
Hardware virtualization, in particular, affords businesses plenty of chances to reduce costs through the cloud. For example, with hardware virtualization, you can take something that is typically quite costly, like running a server unit, and host it in the cloud. This provides access to the server's resources via the Internet and frees you from hosting the physical hardware component. Furthermore, it provides a flexibility that is simply not possible with a physical machine, like the ability to run multiple operating systems on the same device.
For businesses that run legacy applications that have been around for a long time, hardware virtualization is a particularly helpful tool. Sometimes you might have a server that needs to run a specific instance of an operating system that is no longer supported, just so you can utilize an application built specifically for your business many years ago. It can become difficult to secure these unsupported devices, and running an additional server (electricity, cooling, and maintenance included) just for one particular solution is not ideal. Hosting this server in the cloud frees up those resources and makes it much easier to secure, as it will be partitioned away from the rest of your online infrastructure.
The last bit we want to mention here is that the latest and greatest tools on the market might not be suitable for all positions within your business. For example, a video editor might benefit from a powerful rig, but your typical office worker will likely not need 32GB of RAM and an intensive graphics card. Instead of upgrading all of your devices immediately, consider what the purpose of the device is going to be and how it will be used. This will save you costs in the long run.
If you are ready to slim down your hardware expenses, JensenIT can help. We work with only the best and brightest hardware vendors to get the best solutions for our clients. Furthermore, we can help you migrate to the cloud if that is the best course of action for your particular business. To learn more, reach out to us at (847) 803-0044.
Comments
No comments made yet. Be the first to submit a comment