JensenIT Blog
JensenIT has been serving the Illinois area since 1991, providing IT Support such as technical helpdesk support, computer support and consulting to small and medium-sized businesses.
Technology Can Help You Reinvent Your Inventory Controls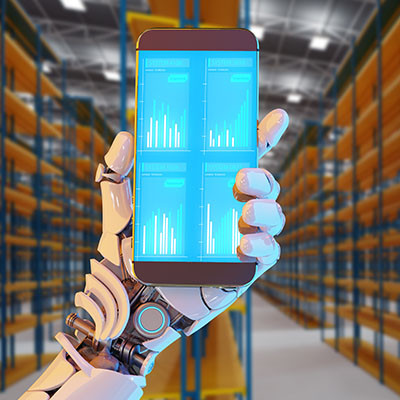 Businesses that sell goods have always used inventory management, whether using pen and paper or a spreadsheet. In the information age, inventory management is more complex and with a lot of businesses operating on the Internet, it is more important to manage well. This month, we will discuss what modern inventory management entails and how technology can provide the efficiency your business needs to be successful.
Today, customers buy goods in many different ways, so being able to support those platforms takes some work. The key to doing this is to make inventory management a core component of your business to be able to support all these sales channels. In order to successfully do this, a business needs to be able to predict any shifts in sales that come about.
Once you understand why keeping up with inventory is so important, how do you do it? After you've done it, how do you keep it up? It might seem like a lot of guesswork to know what the market will call for and how to deliver. Let's take a look at three actions your business can take to enhance your inventory management strategies.
Get an Inventory Management System
Implementing a digital inventory management system is one of the best ways to manage your inventory. There are a lot of different types of tools that have options that will allow for this, but having a stand-alone inventory management solution in place can also help a business forecast demand and analyze inventory from any device, from any place.

Here are some features found in a comprehensive inventory management system:
An easy-to-use interface that doesn't confuse the average user.
Built-in automation that eliminates a lot of the manual processes that are traditionally used.
A reliable and secure database that can be updated in real-time.
The ability to scale using integrated software modules.
The ability to integrate other software that can be useful in managing inventory and its role in your business.
First In, First Out
One of the best strategies to follow when managing inventory is what is known as "First in, First Out". This basically means that whatever is purchased first, must be sold first. Many businesses sell perishable goods and they need to be sold first to ensure they don't go bad. Furthermore, if you sit on goods too long, and sell newly acquired goods first, older ones may be improved upon and are no longer viable for sale.
Keep Track of Your Stock
Your business inventory software can handle this task. You need to have a strong system in place to keep track of your stock levels so you know what to stop ordering, what needs to ship first, and what's a new arrival. Many small businesses prioritize their more expensive products but using this approach throughout your inventorying process is a good strategy.
For the retail business, keeping track of what goods you have on hand can help you stabilize costs and run your business better. If you would like to talk to one of our IT professionals about getting the inventory management system you need up and running, give us a call today at (847) 803-0044.
Comments
No comments made yet. Be the first to submit a comment