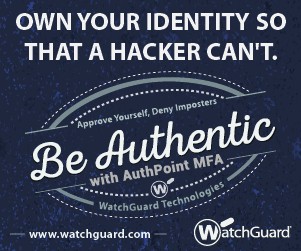 If you read anything having to do with IT security, it is almost guaranteed that password policies will be discussed at some point. This method of authentication has been the standard for some time - but is it really effective enough to stand on its own? At JensenIT, we'd actually argue that it isn't… and propose that another factor be brought into consideration.
Why a Password Isn't Sufficient
Unfortunately, there are a few reasons that passwords aren't enough to protect your business and its resources any longer. The first: pure laziness.
The stats measuring how many people recycle their passwords are sincerely staggering, as is how often these passwords are also used for their professional accounts.
Which, may we remind you, puts your business at risk.
Furthermore, even 'good' passwords are shockingly easy to crack. You'd be surprised to find out just how easy it is, with the right tools and methods.
So, if passwords aren't enough to keep you safe, what is?
The Solution: Multi-Factor Authentication
The fact of the matter is that a password is just one layer of protection, that's easily compromised. Adding additional factors of authentication to the mix makes it exponentially more difficult for an account to be cracked. This is why we always encourage the use of multi-factor authentication (such as QR codes, 2FA) whenever it is available.
To learn more about what multi-factor authentication does to protect your business, and how much risk you're actually under without it, download this handy eBook and reach out to us by filling out the form on this page. We'll be in touch soon after with your download with more information.