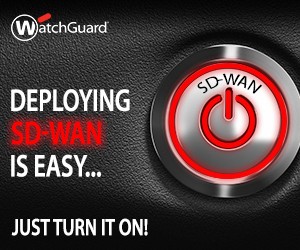 A business can have a wide variety of reasons to operate out of multiple locations. To help minimize the impact of their more expensive connections between these locations, as well as to maximize their performance, many are turning to software-defined wide area networking, or SD-WAN, solutions. Businesses that are implementing a SD-WAN need to be sure that they are doing so properly.
When deploying SD-WAN, there are a couple mistakes that many organizations fall victim to:
Entrusting their SD-WAN to their ISP
Many Internet service providers, seeing the threat that SD-WAN presents to their business model, have adopted their own, limited versions of them in order to continue their incoming cash flow. Unfortunately, your options will be limited to whatever is they prefer to offer - which is going to be whatever benefits them more to offer.
Short-changing their Security
It's a shame we have to mention this, as it should be a given by this point, but your security is another crucial consideration that must be addressed. Not many direct providers of SD-WAN services will offer the security that these networks need, and many businesses tend to fall short when it comes to keeping their internal security resources in the loop.
This is not a comprehensive list of the issues that businesses may encounter when trying to adopt and utilize an SD-WAN solution. However, these issues and the rest not covered here can be mitigated by entrusting a security service provider with your implementation. JensenIT is one of these security service providers, we consider the security of your solution and take steps to ensure your network is protected.
To learn more about adopting an SD-WAN solution with JensenIT, reach out by calling (847) 803-0044.