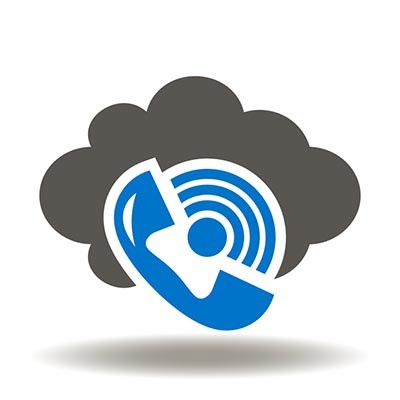 Voice over Internet Protocol (or VoIP) solutions were made to give organizations another means of utilizing a service that they were already paying for - their Internet connection. Of course, like any solution, VoIP can have its disadvantages, it is just that most of these disadvantages hinge only around the lack of a strong and reliable bandwidth connection.
Bandwidth is still anything but cheap, which means that if you want to improve your business' telecommunications as a part of a cost-reduction strategy, a cloud-hosted VoIP solution may be your best bet. Here, we'll discuss bandwidth and how VoIP offers enough value to effectively pay for itself.
Examining Bandwidth
Just like a private user goes through their local ISP in order to receive Internet service, any organization needs to do the same. Your Internet speeds will be largely dependent on how much bandwidth you purchase. As you consider your bandwidth needs, you need to consider how much your critical applications will need to function properly, where your resources are located, and which of your solutions require the most bandwidth to function properly.
Today, the majority of businesses may have a few ISPs to choose from, but a business' needs often come at a premium price point.
Smaller ISPs may offer some other options, but if you want to leverage a cloud-based VoIP platform, you're going to need something a little higher than the base service plans that are available. Really, if you're considering adding a hosted VoIP platform to your business' communications platform, you will want to make sure that you have the bandwidth to support everything that VoIP can do.
One benchmark to keep in mind is that you should have at least 100 Kbps for each concurrent VoIP call being placed. So, if 20 people in the office all need to be on the phone at the same time, you'll need at least 2 Mbps. Of course, this isn't likely to be enough for all of your needs, but it is a good baseline to establish when preparing to implement a VoIP platform.
The Value Cloud-Hosted VoIP Can Offer
Once you've elected to make the switch over to VoIP, you have another decision to make, either you purchase a dedicated PBX server, or you utilize online hosting for your VoIP solution with JensenIT's help. With this help, you can see a variety of operational benefits, including:
Access to a fully-integrated communications platform. Not only is a cloud-hosted VoIP solution easier to deploy, they usually integrate will with any other solution your company may use, including your CRM tool, videoconferencing, or email solution.
Complete customization. With cloud-hosted VoIP, a business can pick and choose the features that it actually needs and ignore the ones it doesn't.
Dynamic communication and business features integrated. VoIP systems come with many features baked-in that otherwise would only be available as premium features, if at all.
Mobility. In addition to being available via a desktop client or physical headset, many VoIP solutions offer mobile device applications that allow you to take your calls with you.
Flexibility. VoIP solutions are very easily scaled to a business' particular needs, allowing the business to funnel their resources to other needs more easily.
Cost reduction. Among business-grade telephone systems, a cloud-hosted VoIP solution features reduced capital costs and operational outlay.
When all is said and done, the biggest drawback to leveraging a cloud-hosted VoIP solution is the fact that you might have to spend a little more on your Internet connection. However, weighing the benefits against the costs, it certainly could still be worth it for you to adopt.
To learn more about deploying a VoIP solution, or any other IT need you may have, reach out to JensenIT today at (847) 803-0044.